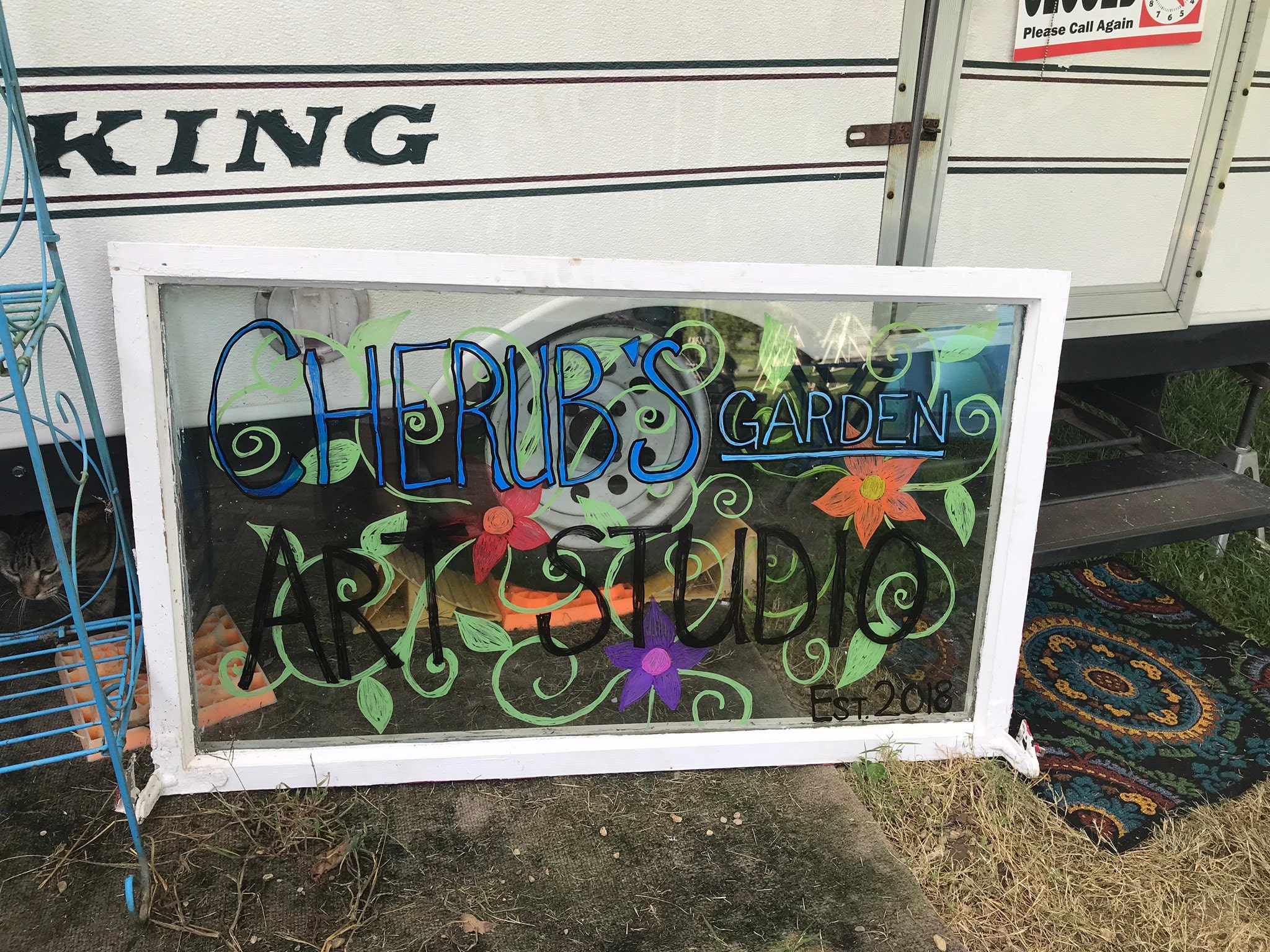 Welcome to Cherub's Garden! My name is Cherub Ayers and I run a small art business, Cherub's Garden, based out of art studio in Oxford Ohio.  
I'll tell you a bit about myself, though you can find out more from my "About" page. I was born in 1984, and at the time of this writing I am 34.  My husband and I have been married since 2004.  We have 2 daughters who are both homeschooled.  I am one of Jehovahs Witnesses and enjoy the preaching work.  That's it all summed up in 5 sentences!
Now onto the art...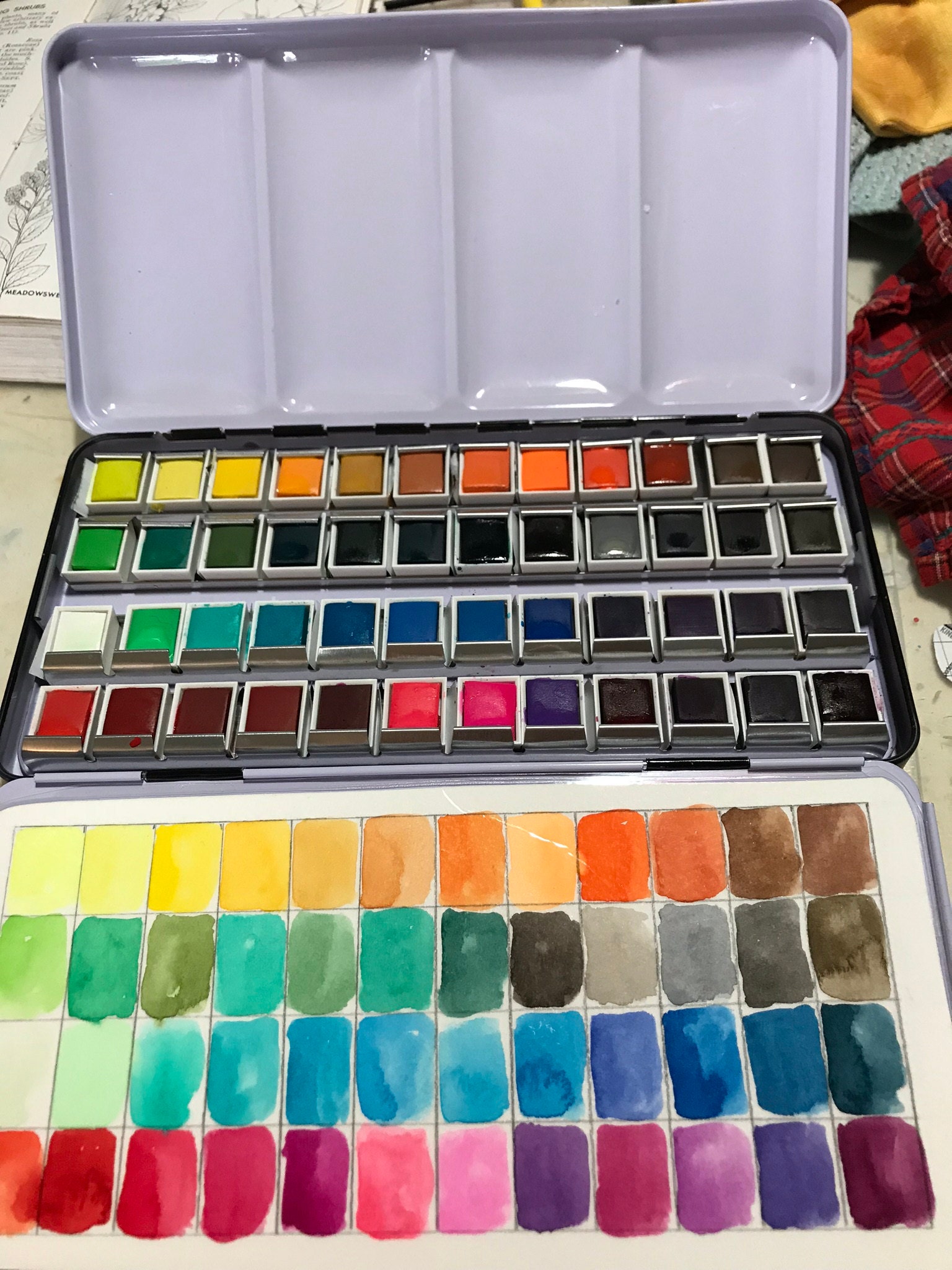 My mediums of choice are watercolor, pen & ink, vintage books, and 140 lb watercolor paper, though I use much more than that to create art.  My art is almost always botanicals; fruits & vegetables, botanical herbs, flowers, etc.  My style is imperfect and happy, giving the imagination room to roam.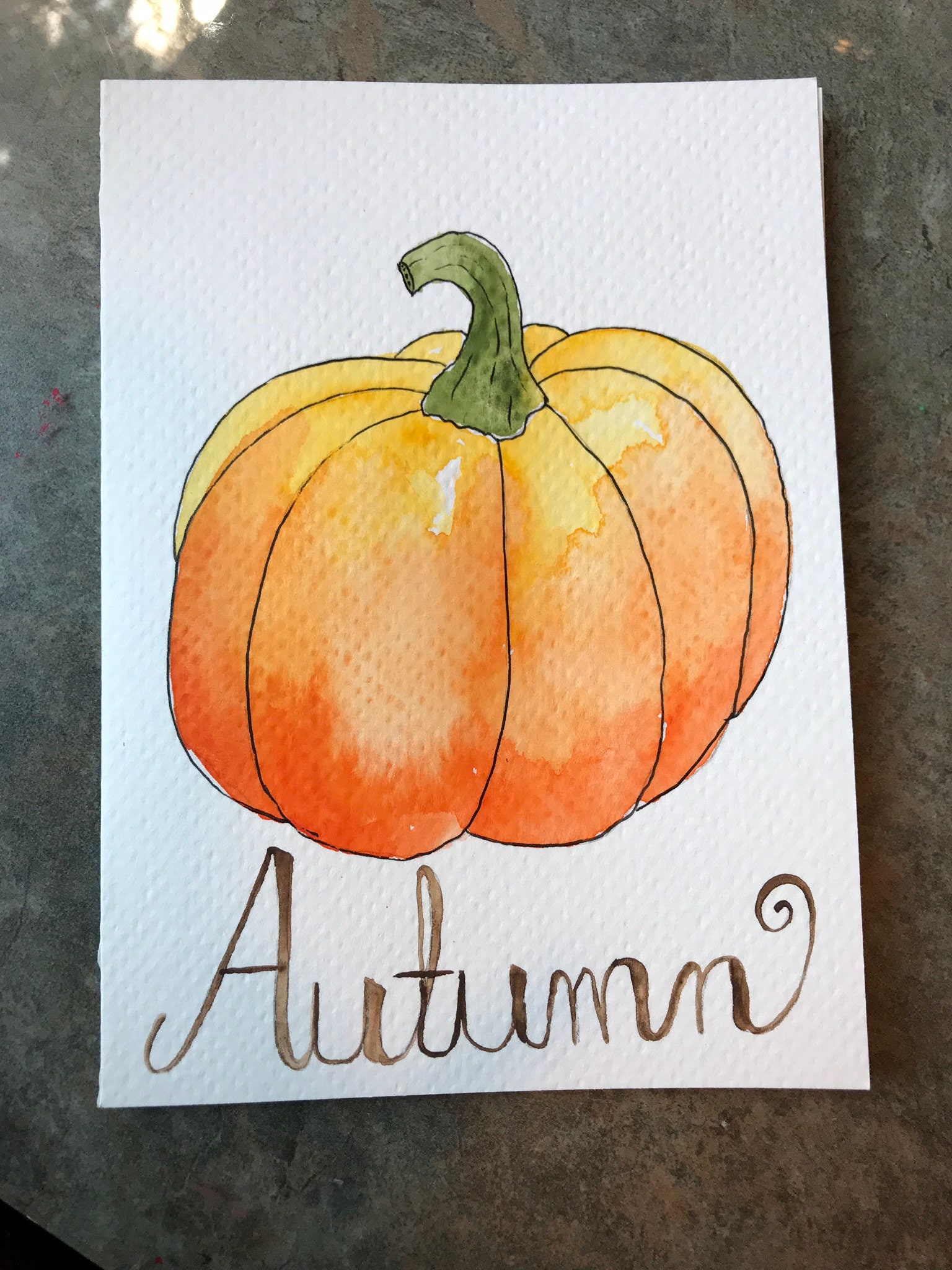 No, welcome would be complete without a tour of my awesome art studio!
My art studio can be found nessled in my backyard of my Oxford Ohio home.  It's not a traditional "art studio" by any means.  Describing it won't give it the justice it deserves so let's start the tour!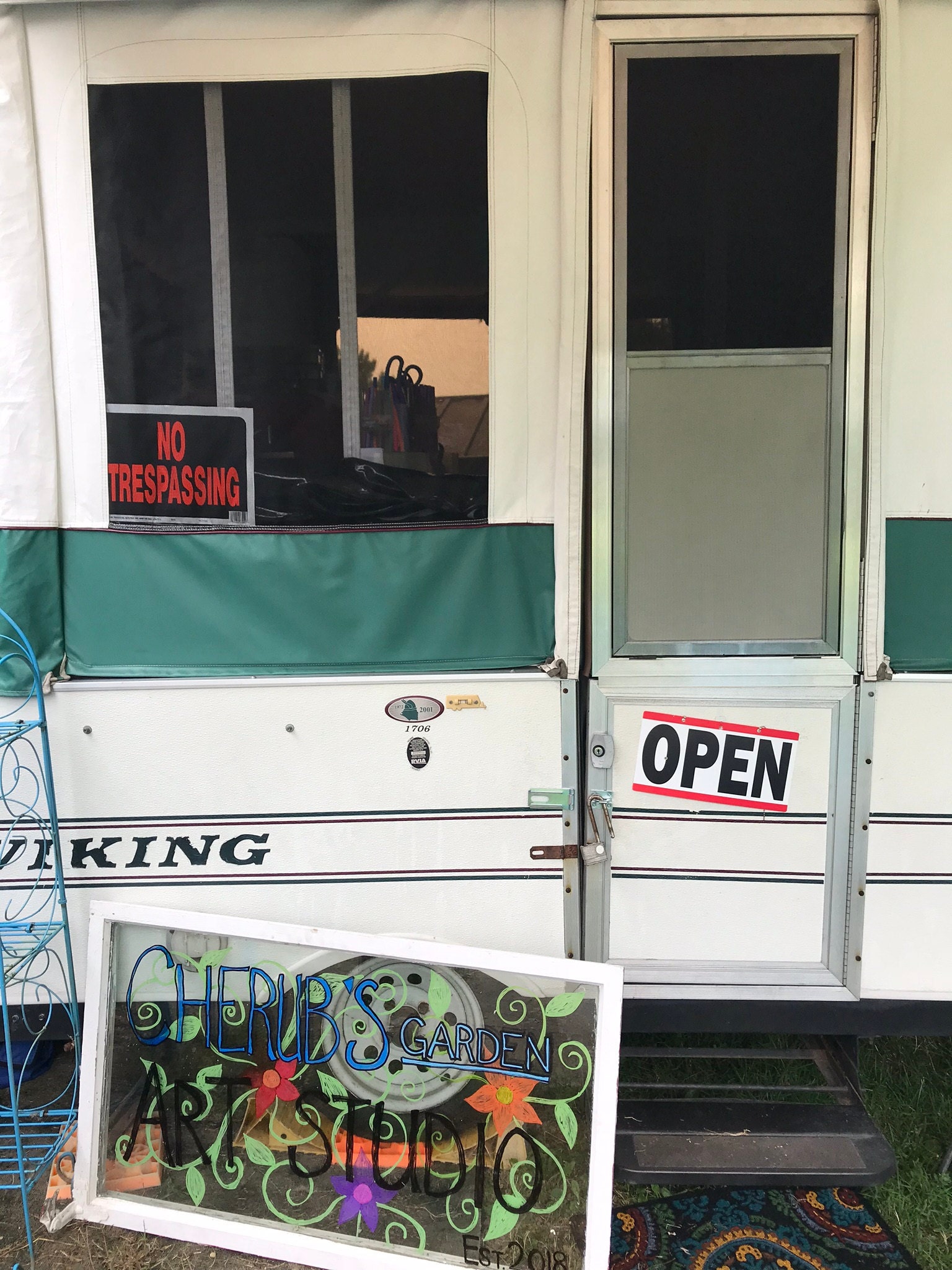 Welcome to my art studio!  Yep, it's a camper!  The best camper EVER!!!  I bet you were expecting a "she shed" or garage or something! Nope, it's a teeny, tiny camper and I love it!  Okay, come on in and let's continue the tour.  I'll let you go in first because sometimes its hard to fit more that 2 people unless you're sitting at the table.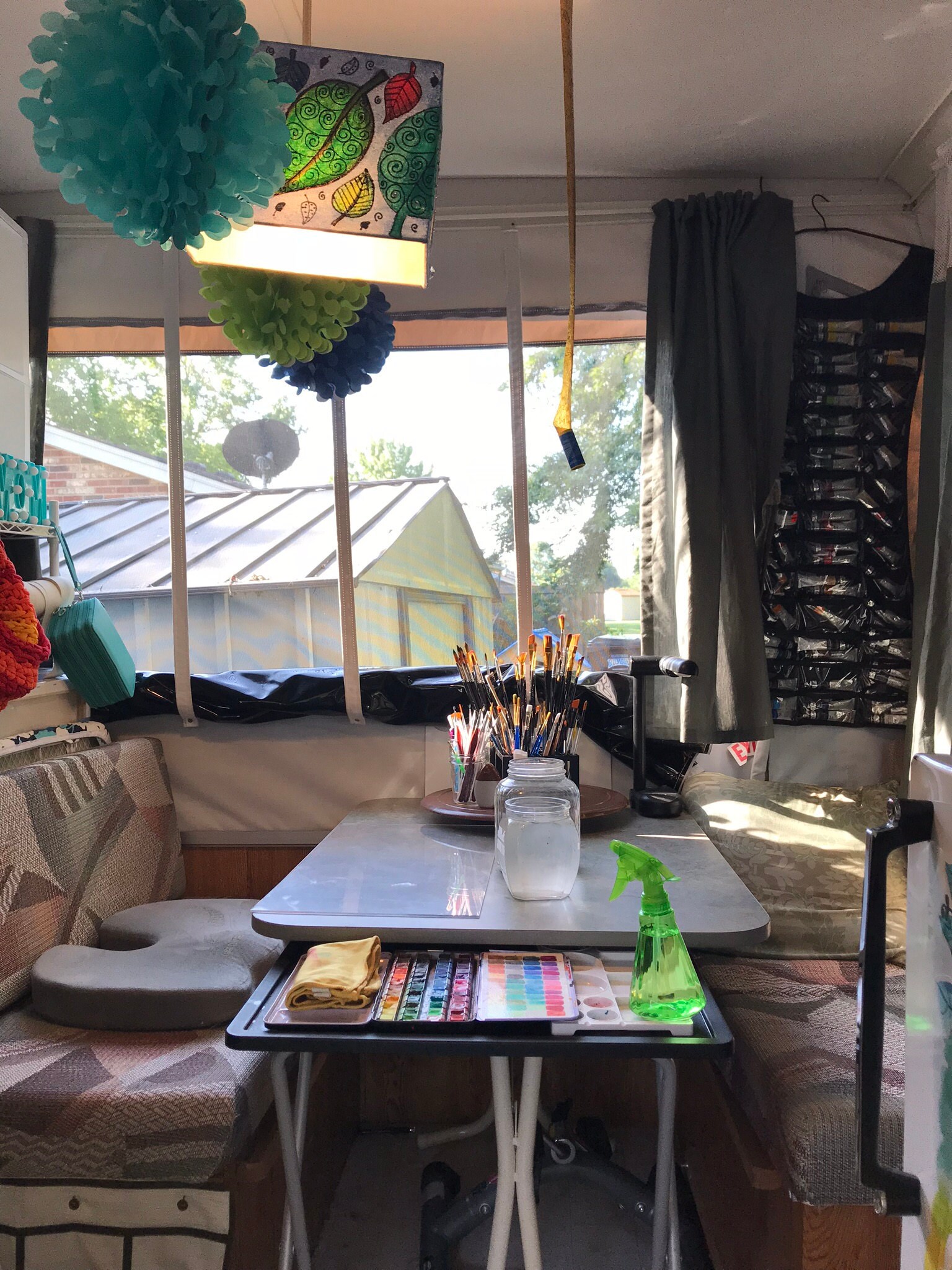 When you first open the door, you so the art table.  This is where I create all of my art.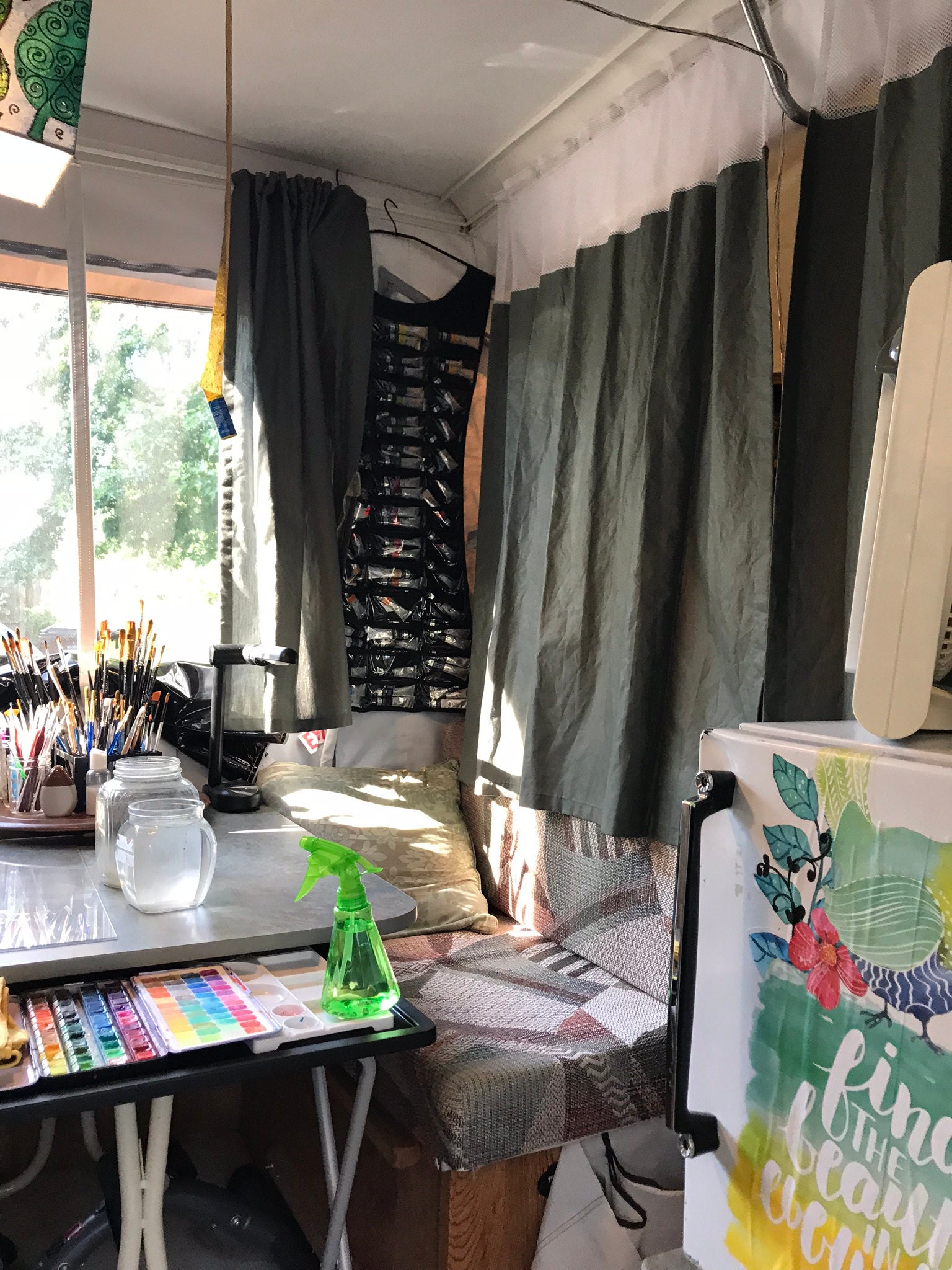 Behind those curtains is my "closet" (a bed renovated into a closet).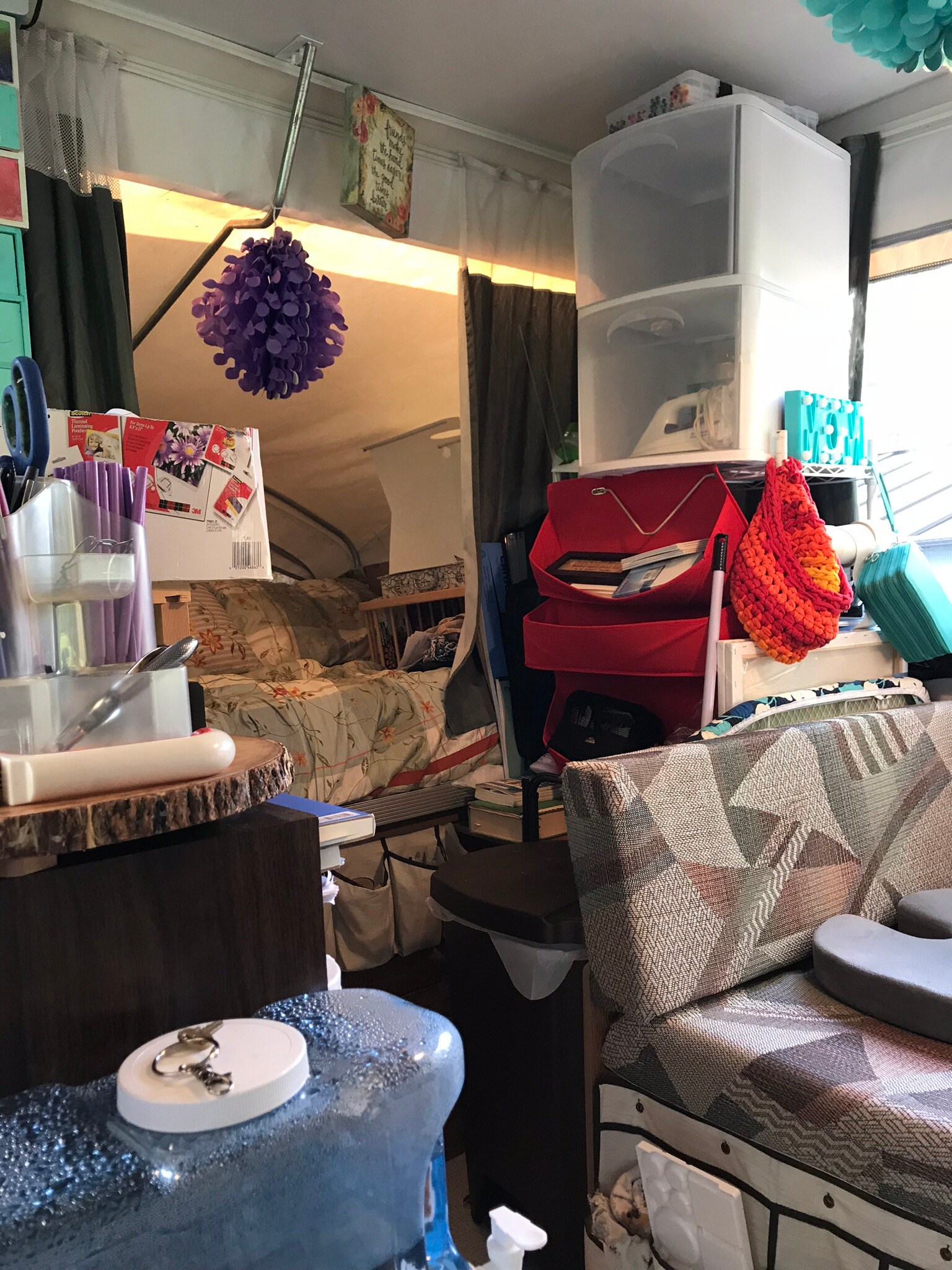 This is a messy looking view from the door.  It's better once you step in farther.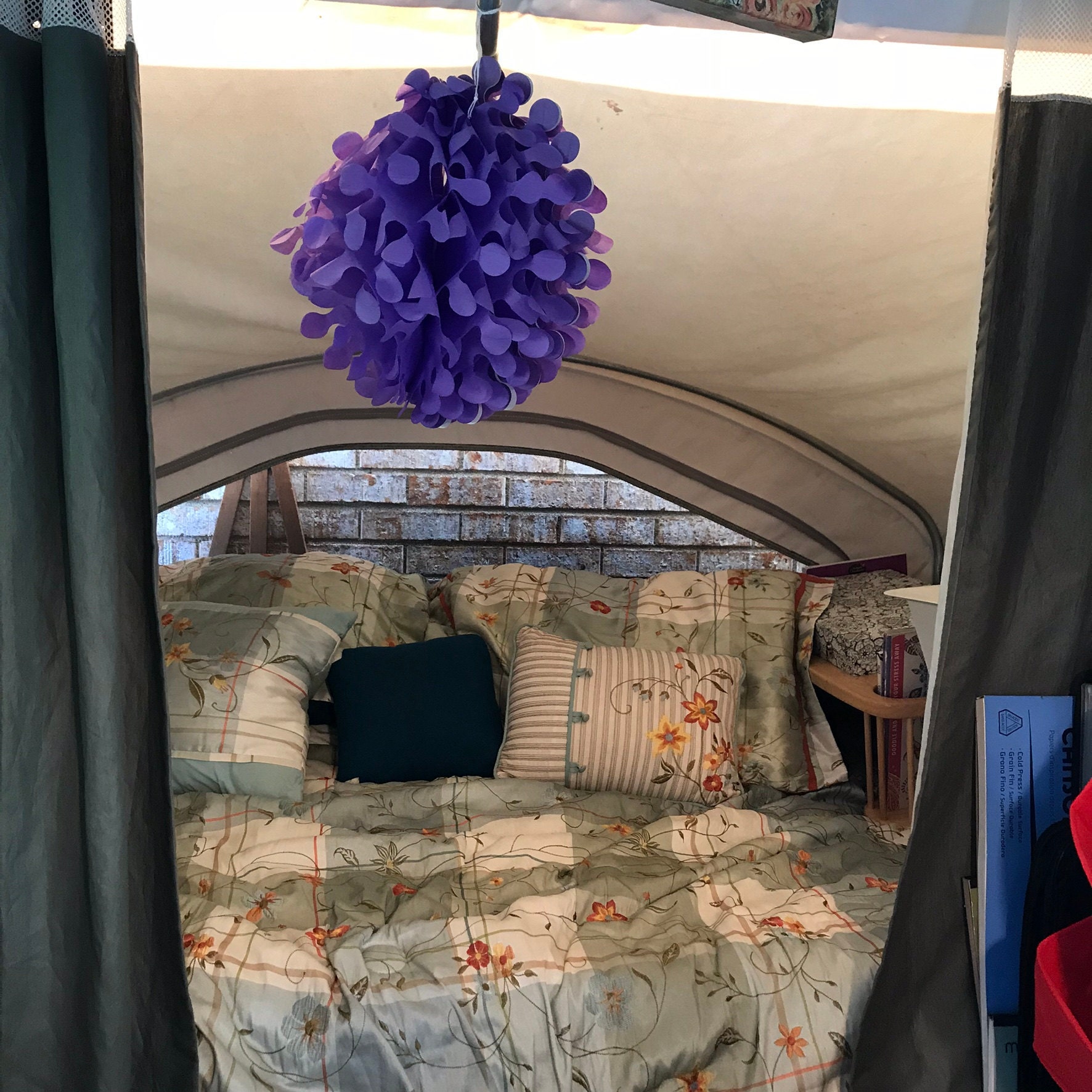 This is my daybed where I can crochet, nap, or color.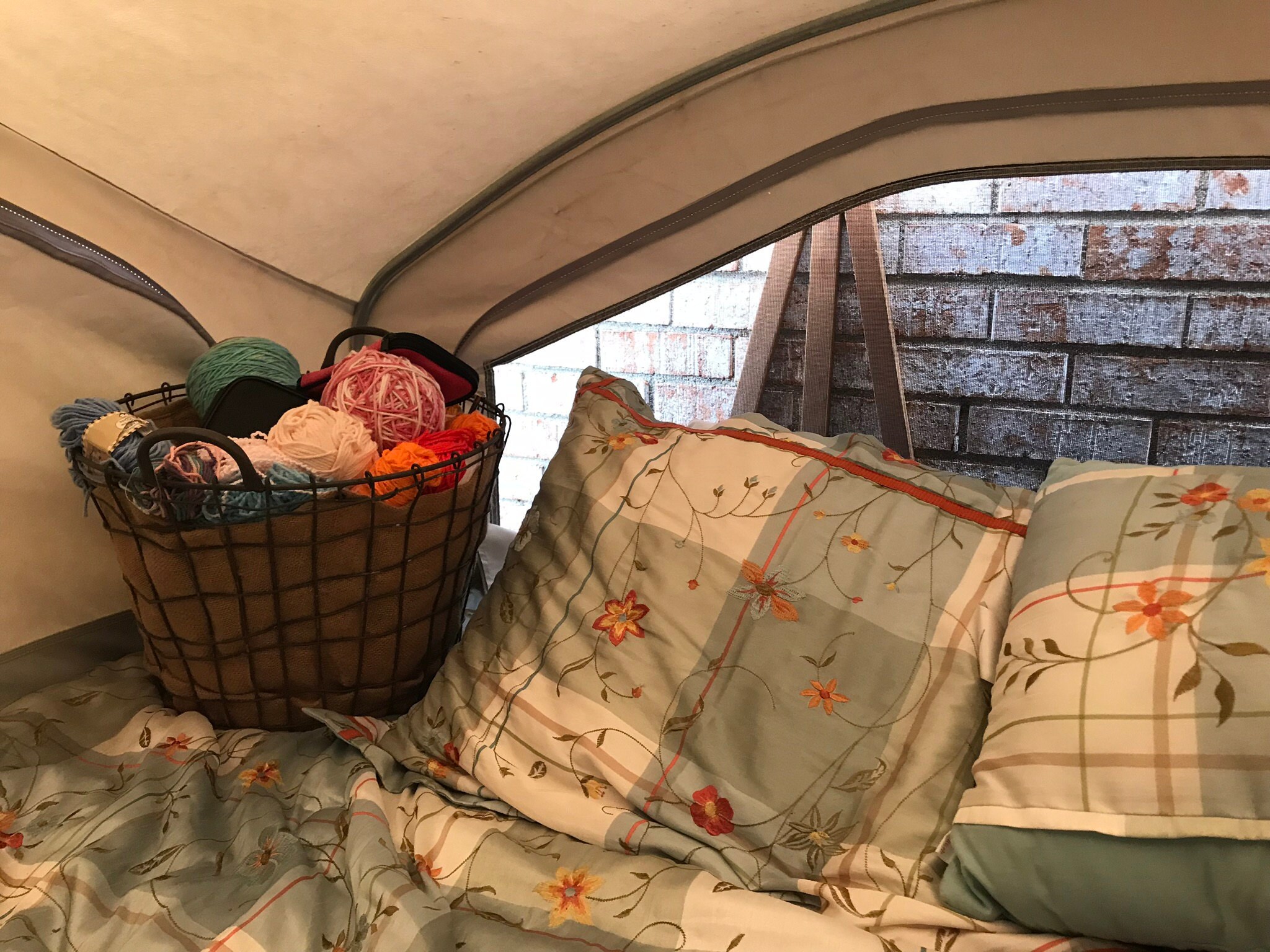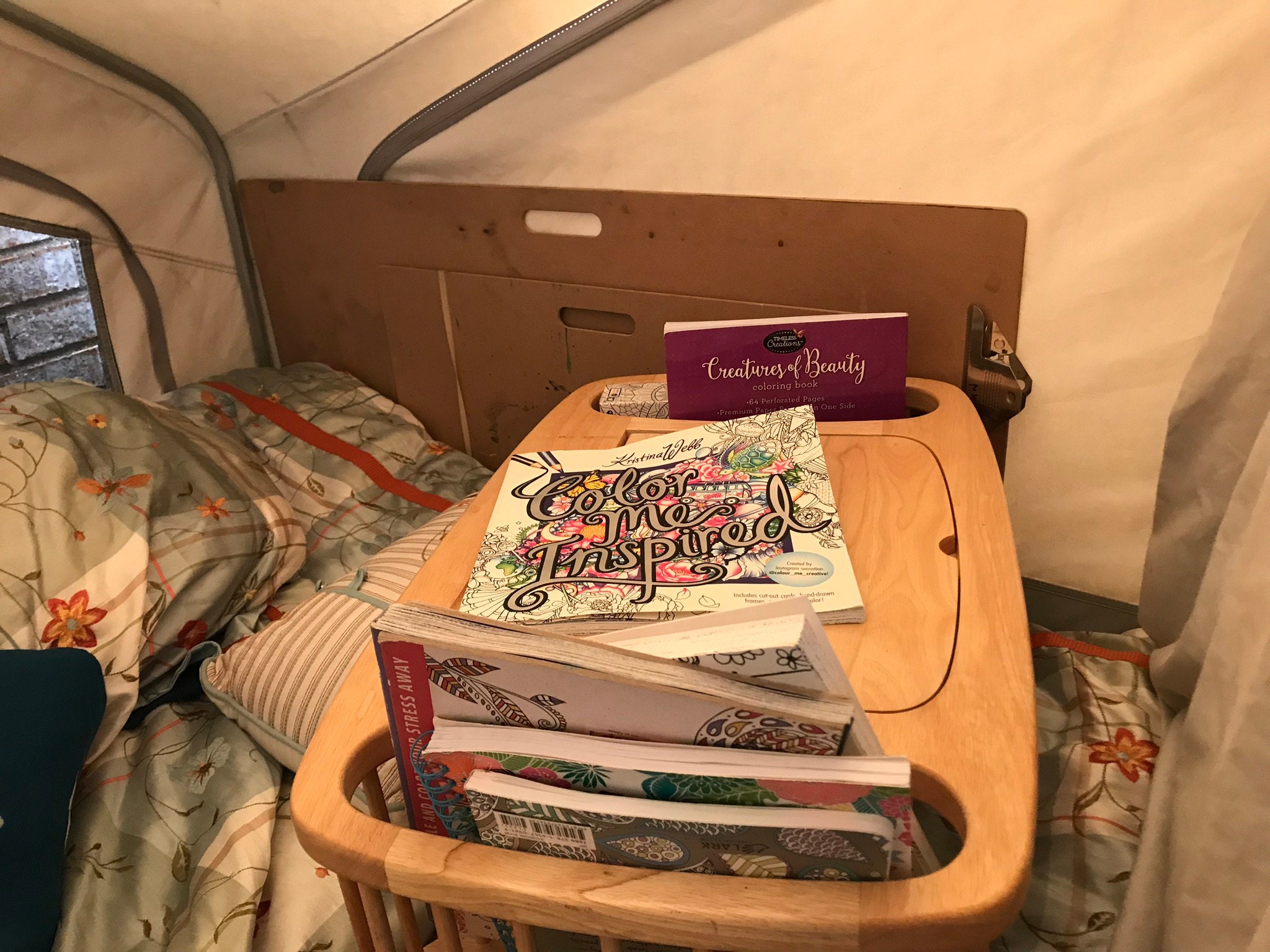 This next thing looks a little weird, but its not.  This is my photo booth.  I use this to take pictures of my art and products that I list for sale on my website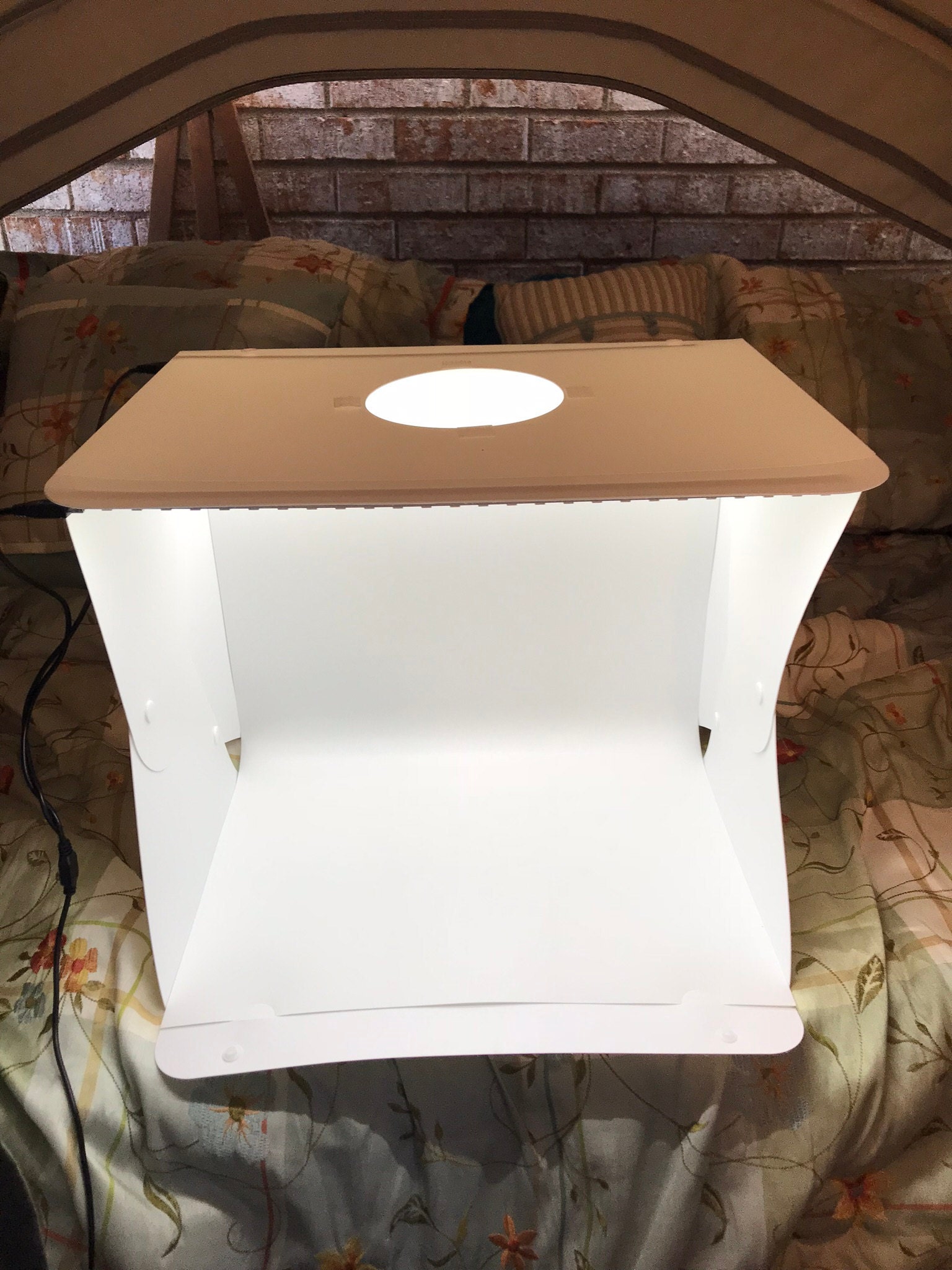 Next I'll show you my storage. I actually have quite a lot of it, considering the tiny size of my camper.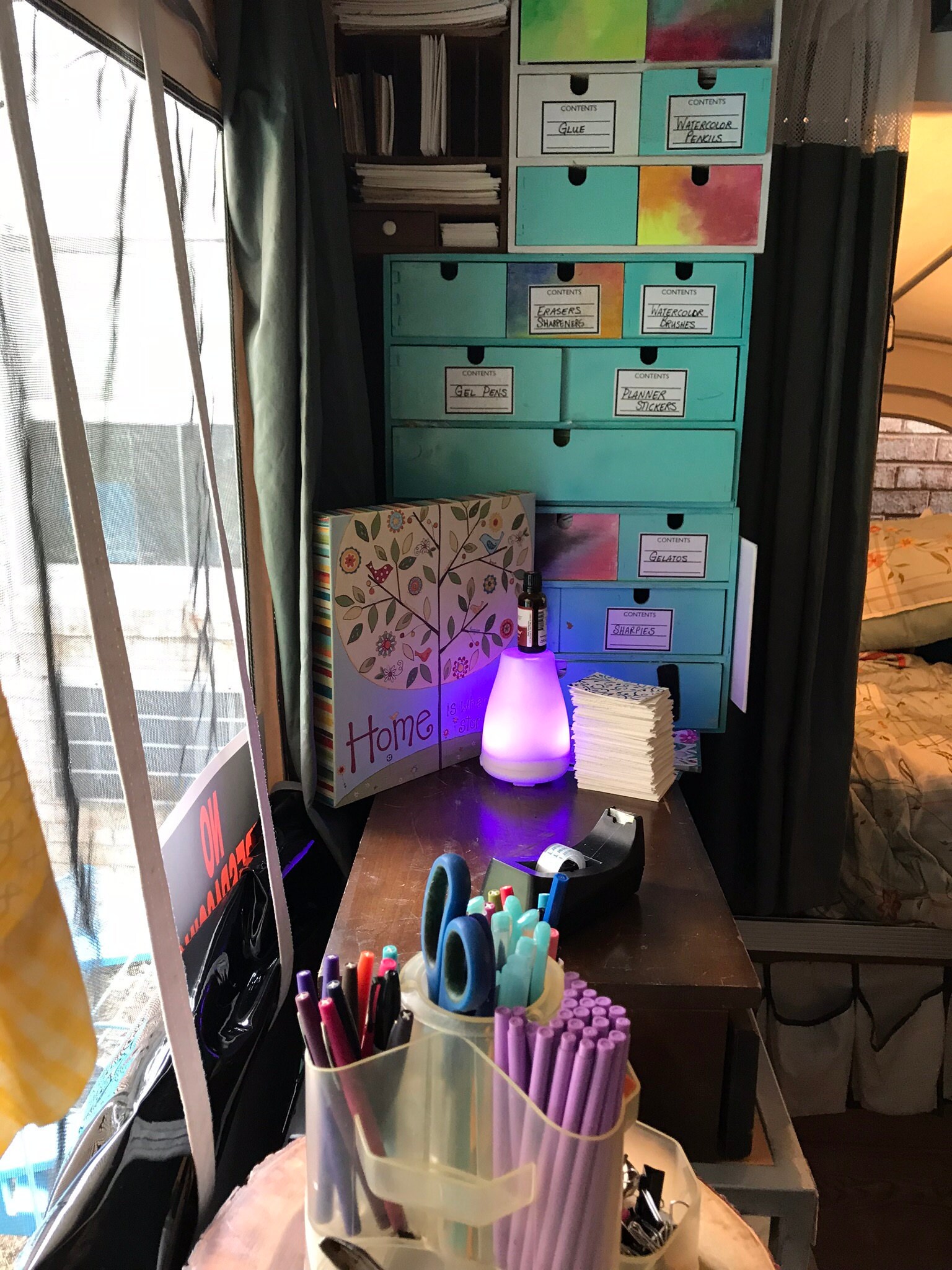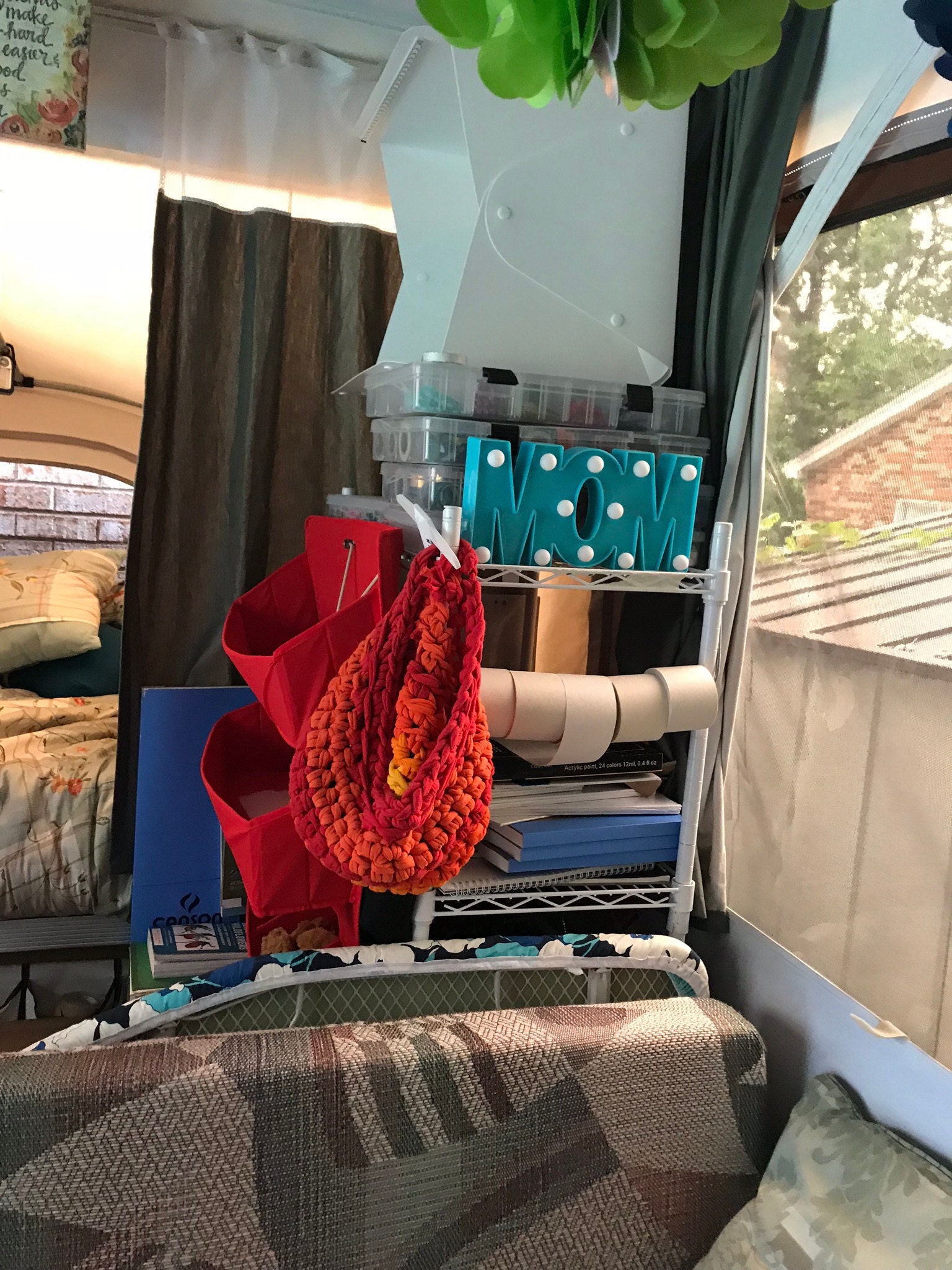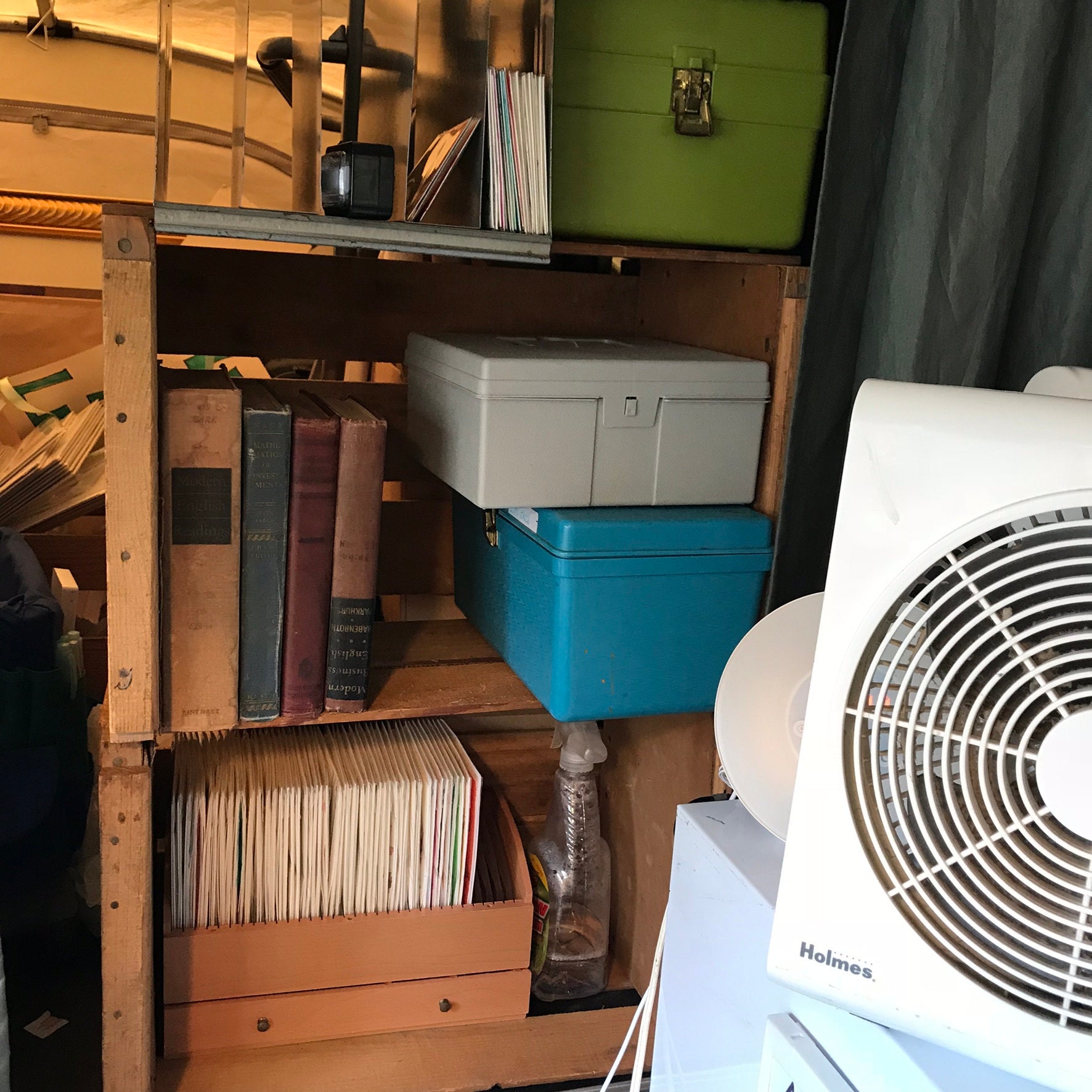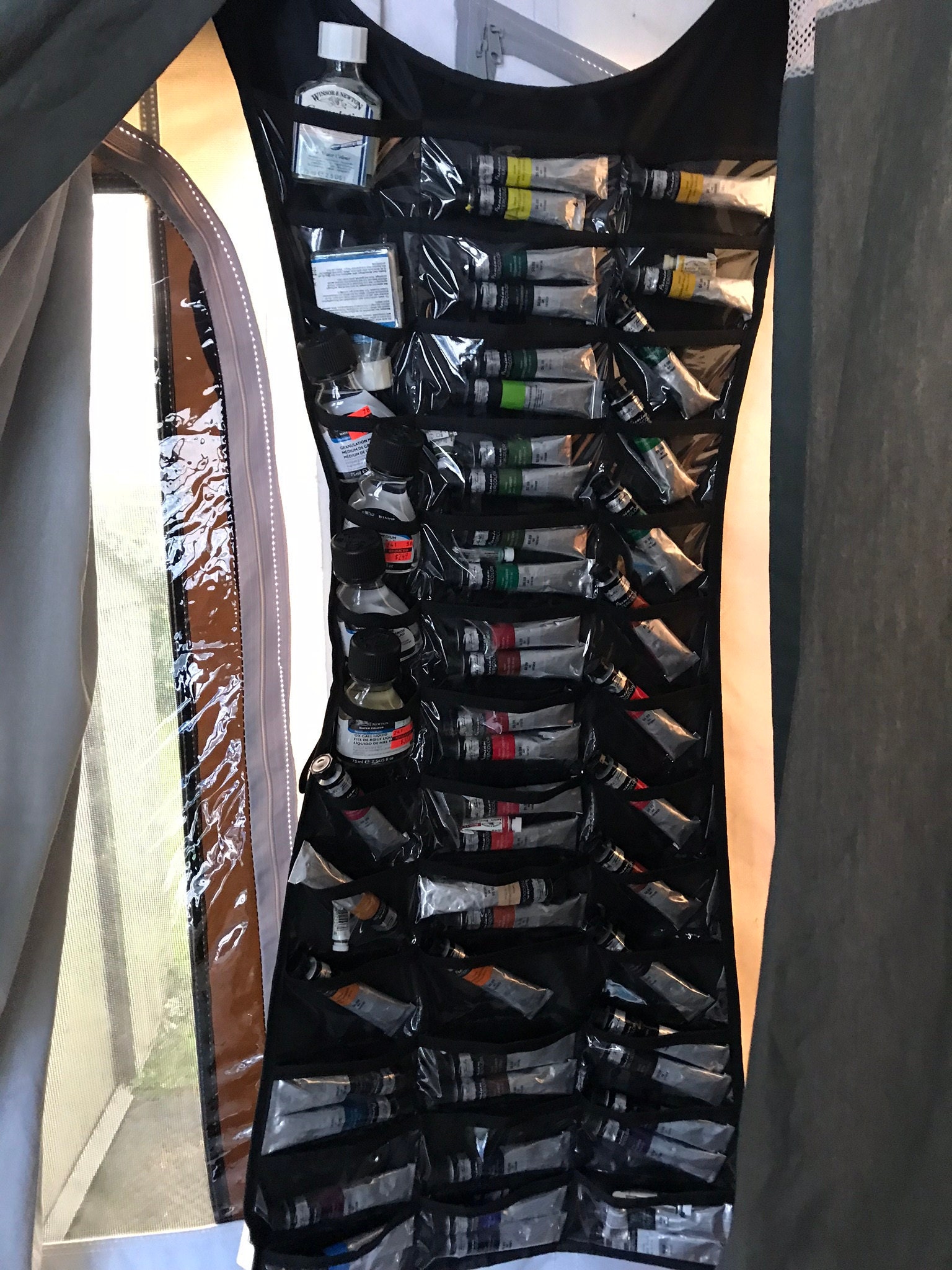 Most of these storage solutions have been found at th thrift store or given to me. 
Lets have one last loving look at our Art Studio Camper...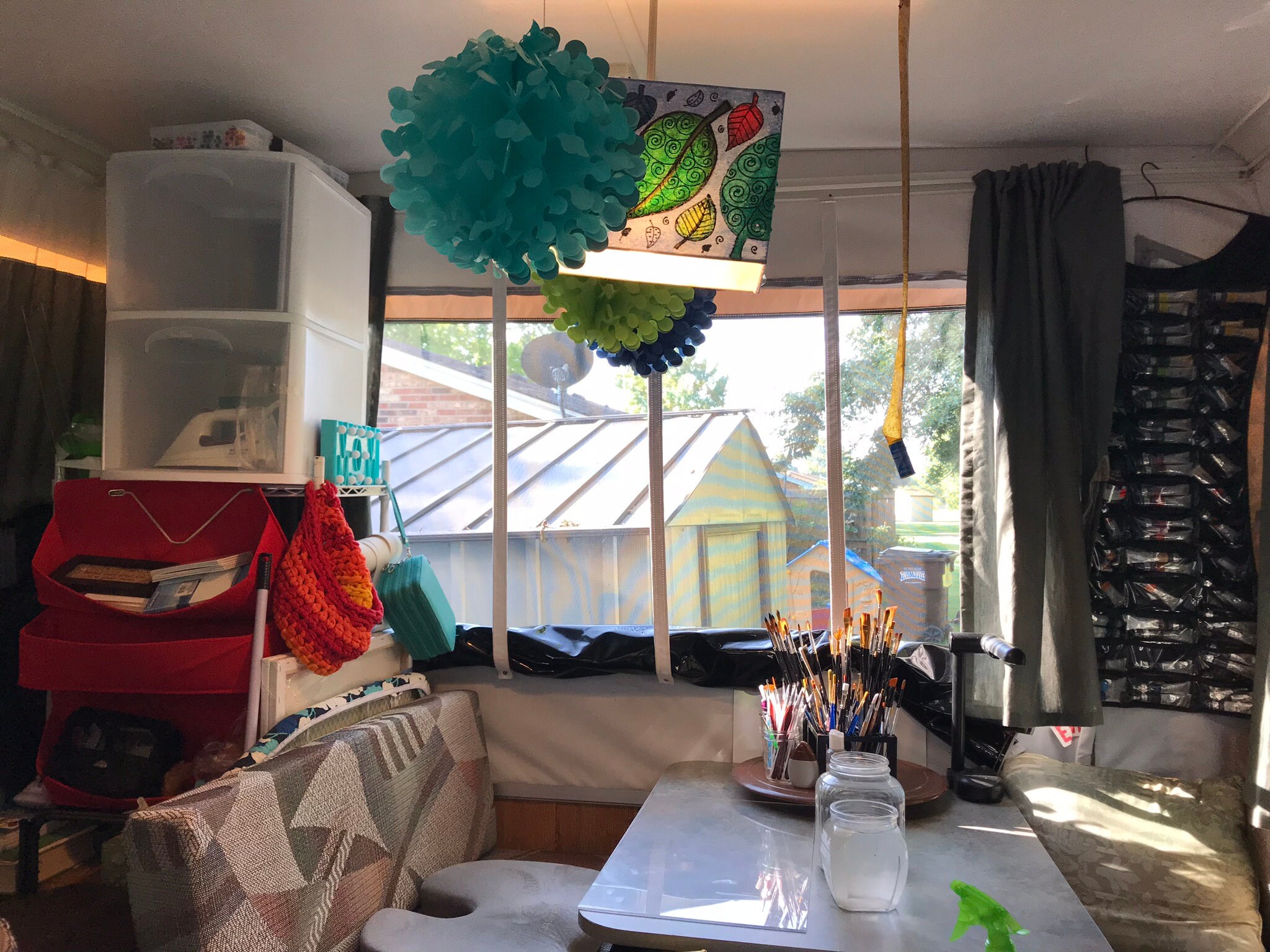 I hope you enjoyed your tour of the best Art Studio Camper that there is! (can you tell how much I love my little Art Studio?)
Come Visit Cherub's Garden Art Studio again soon!!!
Please leave your comments below and let me know what you thought about my camper art studio!
Love you!
Cherub